We finance installations up to
PLN 80 000, at an interest rate
of only 3%.
Collect even several thousand PLN for the installation of solar panels.

Lending by Santander Bank
If you lack spare funds to invest in photovoltaics, you can apply for a loan to do it.
We will assist you in submitting the application and preparing the relevant documentation. We work with Santander Bank Polska. Remember, you can get a loan if you have good credit history and the creditworthiness required by the bank.
With a loan, your photovoltaic investment will be spread out over a longer period of time, and you will be able to put the savings from your electric bill towards your loan payments.
Today, a lot of special schemes are offered through which you can benefit from subsidies for photovoltaic installations.
These schemes are designed for both individuals and businesses. One of the more popular sources of funding is the scheme called "Mój Prąd" where you can obtain a grant of up to PLN 3 000. Simply submit an application along with the required documentation and the funds will be disbursed to the photovoltaic investor's account.
Another interesting solution is the thermo-modernisation relief, where the costs incurred for the installation of solar panels can be reported in the tax return. As much as PLN 53 000 can be deducted over a period of 6 consecutive years. Many cities and municipalities also offer subsidies for photovoltaic installations through EU funds. Also banks grant loans to finance the installation of solar panels.
We are an authorised contractor under EU schemes.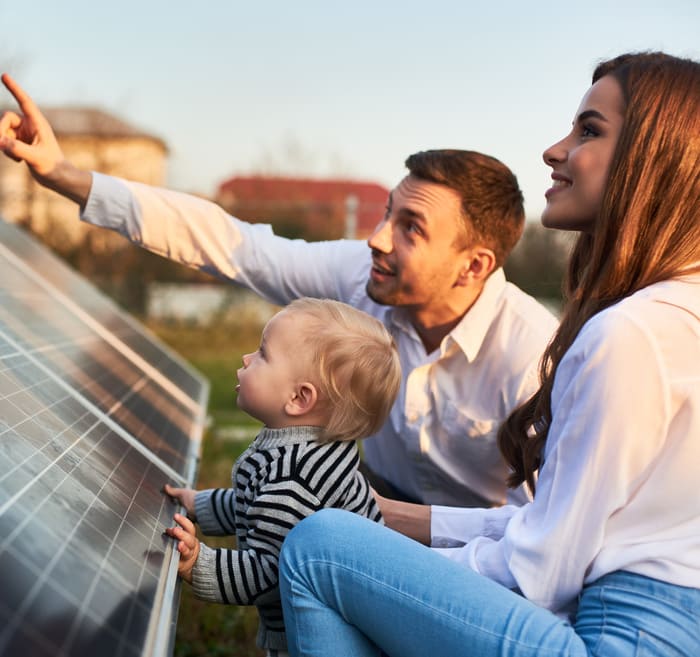 We will assist in obtaining grants under the scheme called "Mój Prąd". We will compile the documentation necessary to obtain financing.
We also provide the necessary information on using the thermo-modernisation relief when investing in photovoltaic panels. Plus we take care of all the red tape for EU or local government funding. We can also help you get a loan.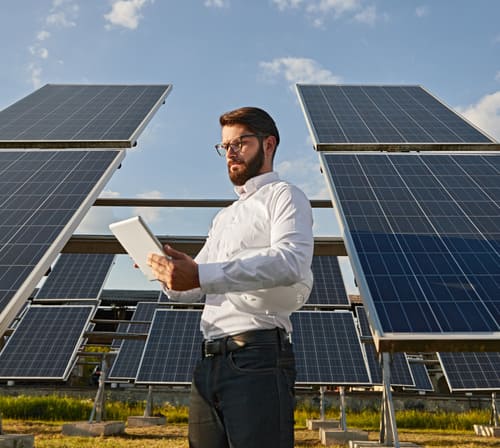 Businesses and institutions can also apply for funding to invest in solar energy.
We will walk you through subsidy schemes companies can benefit from. We will provide formal support and prepare the necessary documentation. We also support entrepreneurs in obtaining a loan for the installation of photovoltaic panels.