Save on your electricity bill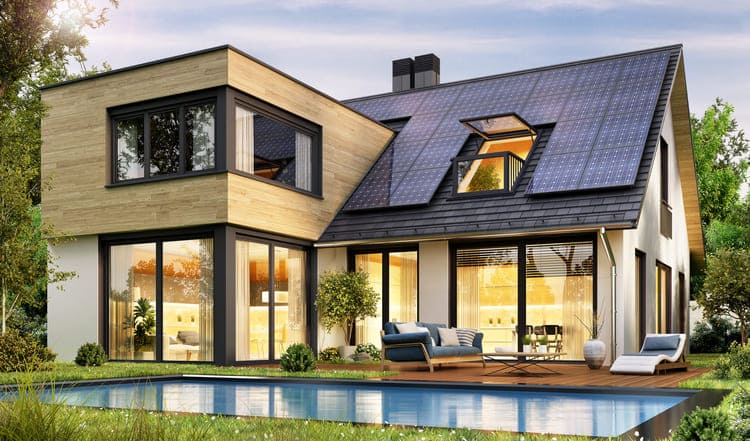 Produce electricity for your needs. Go green and become self-sufficient.
You never have to worry again about constantly rising electricity prices. With photovoltaics, you invest once to save permanently. Solar panels require no maintenance and are virtually trouble-free. With photovoltaics you also reduce emissions of harmful gases.
We provide support and advice at every stage of your investment. We will prepare the audit and quotation, carry out the installation and offer maintenance.
We use only products of reputable brands in installations, fully tested and safe. Panels and other elements feature appropriate certificates and approvals.
 We will assist in obtaining EU or local government grants. We will support you when applying for a loan to install solar panels.
Check out our reference installations. Learn more about photovoltaics.
Are you concerned about solar panels? Check out the frequently asked questions and learn more about photovoltaics.
See our reference installations below. Visit our gallery and check how discreet and modern solar panels may look. Learn more about green energy!